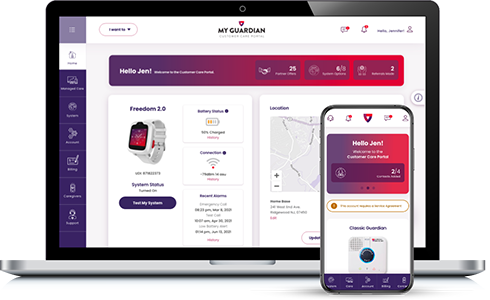 Explore the New MyGuardian
The MyGuardian App and desktop portal are powerful digital hubs for aging-in-place. It was designed to make connection and collaboration with caregivers and emergency contacts simple and streamlined.
Next-level Customer Support
Find answers and solutions quickly and easily
Manage Your Billing
A timely, transparent billing dashboard
Update bank account or credit card information
View invoices & transaction history
Enable autopay
Make a one-time payment & more
Shop Now
Manage Your Care
All the tools you need to remotely give & receive care
Manage your Care Circle + emergency contacts
Chat with members of your Care Circle
Stay organized with helpful tasks + activity reminders
Update and maintain Care Recipient information + more
Shop Now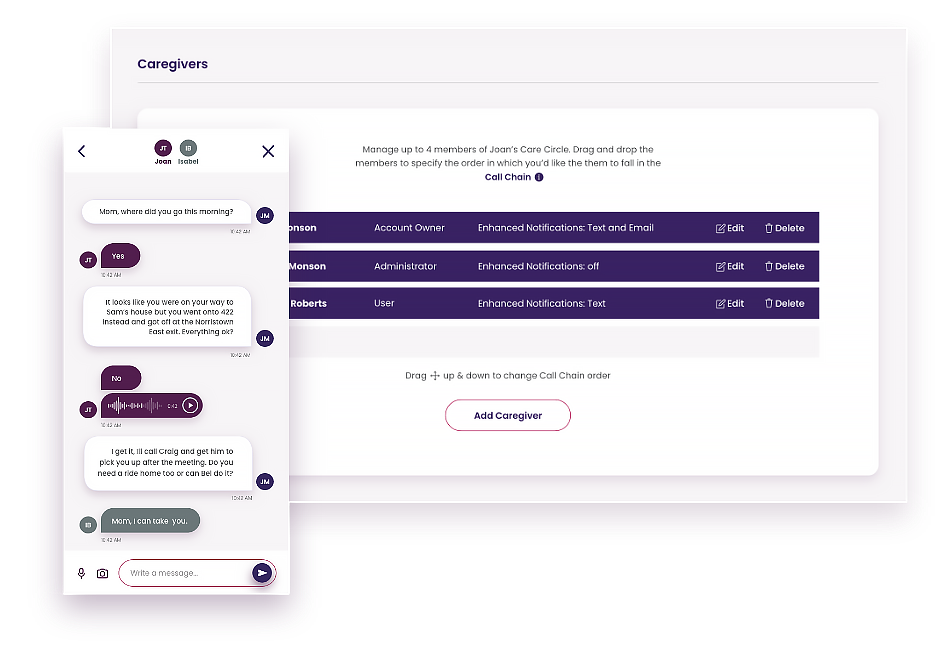 System Status & Reports
Available in the Mobile 2.0, Mini Guardian only
System location history
Current system status reports (Mobile 2.0 only)
Battery history
Connectivity history
Shop Now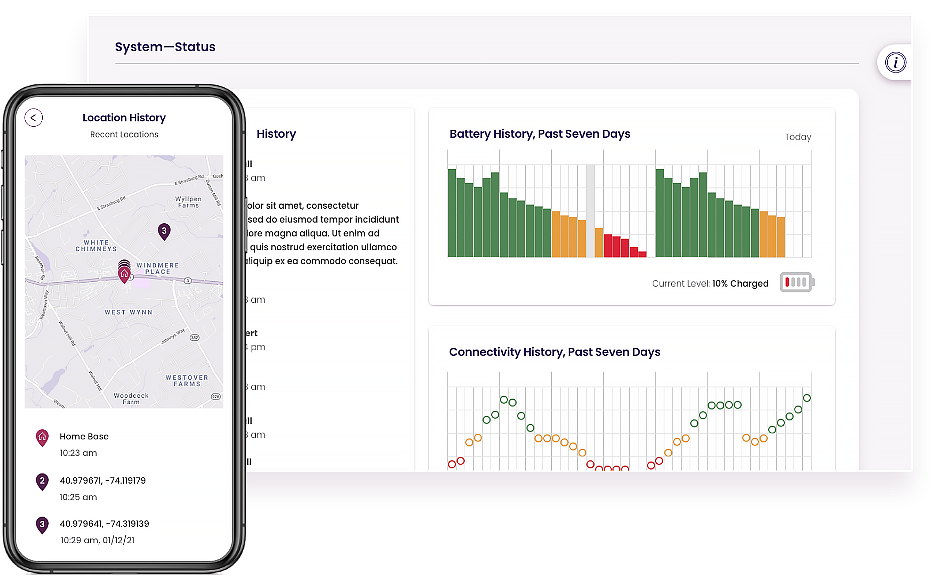 Want to try it out?
MyGuardian is currently only available to Systems Purchased after Aug 1, 2021
Login
New to Medical Alert Devices?
Request a Buyer's Guide.